A new device created by Garmin allows smartphone owners to use their devices to reflect directions onto a car's windscreen using a head-up display (HUD).
The device, which works using a specially designed Garmin app, can display directional arrows, speeds and distances on your car's windscreen, whilst your smartphone announces the driving instructions using its in-built speakers.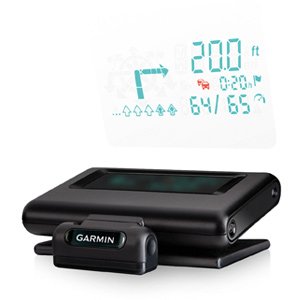 To ensure that the HUD device's instructions are visible, it changes its brightness according to the light outside, making it functional come day or night. What's more, the accompanying app is compatible with all iPhones, Androids and Windows Phone 8 handsets.
The device has been introduced after critics warn of traditional Sat-Navs being unsafe, taking drivers' attention away from the road. Garmin's HUD, however, is designed to offer easy to read guidance which poses a minimal distraction.
Garmin will launch the device and app in late summer, and it is expected to set you back £86 for the device, with regional maps costing an additional £20 each.
Written by
Charlotte Kertrestel