Yesterday we caught a glimpse of the HTC One in gold which surfaced online, which follows the growing trend of providing smartphones in a wider range of colours.
​
However, while HTC has successfully launched the HTC One in red, the Taiwanese company has confirmed that it is not behind the gold variation of HTC's flagship handset. Instead, Gold Genie, a firm known for gold-plating popular smartphone devices has emerged as the real culprit behind the gold HTC One.
HTC One in red which is manufactured by HTC
And while Apple might be offering its new iPhone 5S in a gold variation, getting your hands on a gold HTC One might set you back a bit; with a price tag of £1,895, the gold plated device might not be for everyone, though for the real Flash Harrys of you out there, a platinum gold version of the device can be picked up for £2,095!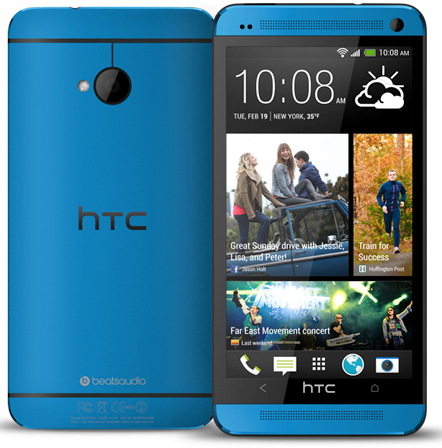 HTC One is also available in blue
Do you think you'll be splashing the cash on a gold HTC One this year? Or will you be sticking with the normal aluminium model? Let us know on Facebook, Google+ and Twitter, or to post a comment.
Written by Charlotte Kertrestel