10 Reasons Why We Love iOS 10
The latest Apple OS update is here, and we're already loving it. iOS 10 was one of the most anticipated updates ever, and every Apple fan and iPhone owner was expecting it to be the best operating system ever on an iPhone.
The iPhone 7 and 7 Plus will ship out with iOS 10 already pre-installed, but anyone owning an iPhone 5 and above, iPod Touch (6th generation only) iPad mini 2 and above, and iPad 4, Air, Air 2 or Pro can download it now by heading to Settings > General > Check for updates. Simply click Install and accept the terms and conditions to get started!
Said by Apple to be the biggest update to its OS in history, iOS 10 brings some really incredible new features to the table, from a more intelligent system to a redesigned Apple Music app. Here are 10 reasons why we love iOS 10!
1. Messages
The Messages app is getting a facelift – and it looks great. You can now send stickers as well as larger emojis and animated GIFs. There's also a new feature called "emojification" which allows you to write a message, then tap on certain words to replace them with emojis, and a new "Tapback" feature where you can react to messages you've been sent. Finally, you can now draw on the screen to send handwritten messages or pictures, and third-party apps have been integrated into the Messages.
2. Delete Useless Apps
It's finally possible to delete all the useless apps that you'd buried inside a 'Useless' folder on your home screen – so wave bye bye to Stocks, Tips and Find Friends. We'd include Compass on the list, but it's actually proven useful from time to time…
3. Notifications
One of the major changes to the operating system's design is the addition of richer, more intelligent notifications in the notifications tab (slide down from the top of the screen), which no longer require you to open the app before replying to messages or view photos – force pressing on the notification will be enough to open a preview and let you reply from within it.
4. Control Centre
The iPhone's Control Centre (which you can access by swiping up from the bottom of the screen) now features two different panes – one with the usual quick controls, and another dedicated just to music, which you have to swipe left to access.
5. Raise to Wake
iOS 10 allows you to set up your phone to light up when you lift it from a surface or take it out or your pocket, but without the risk of accidentally unlocking your phone with your thumb if you're pressing the home button to wake your phone up and losing your notifications. (We know – first world problem.)
6. Water Detection
While the iPhone 7 and 7 Plus are water resistant, previous phones are still vulnerable to water damage. Thankfully, the new iOS 10 includes warning messages if it detects water inside the phone, telling you to unplug it immediately.
7. 3D Touch
For those of us with an iPhone 6S or above, 3D Touch is getting an upgrade – more apps are now responsive to Force pressing, like the Calendar app. Also, folders are now able to pop up a list of apps which currently have a notification you need to look at.
8. Maps
Apple Maps hasn't always been the best app – but it's getting better! It's now able to tell you the state of traffic on a particular journey and offer suggestions for faster routes and nearby places, which it does almost as well as Google Maps.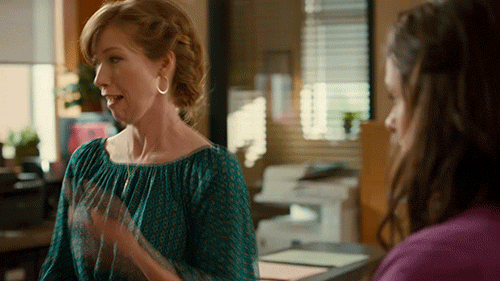 9. Siri
Siri now works with third-party apps! The new update sees a much smarter AI, able to order taxis for you or send messages from apps which aren't Apple's own Messages. It's also able to control Internet of Things-connected appliances through the brand new Home app, and gives more intelligence suggestions to the QuickType keyboard, which it now works in tandem with. Finally, it's now possible to talk to Siri like you would any human – the system is said to understand many more commands than before.
10. Apple Music
Havng hit 15 million of subscribers, the Apple Music app is getting a redesign – much cleaner, with better cover art and a more intuitive way of suggesting you new music. It also adds lyrics to the songs, which you can read by tapping on the title.
---
What do you make of iOS 10? Tell us on Twitter!